Business Analyst - Corporate IT
Culver City | Req ID: JR23-10080
Tech/IT/InfoSec at Sony Pictures
Join us in a dynamic fast paced environment focused on delivering value by leveraging an agile framework. In support of our ever evolving film and television businesses, our IT teams leverage the latest technologies and focus on cloud adoption.
Success Profile
Be a part of a diverse, inclusive and collaborative culture that focuses on professional development, high performance and growth by leveraging structured programs that include OKRs (stretch for amazing) and modern development planning tools (e.g. competency model). Check out the top traits we're looking for and see if you have the right mix.
trusted partner
problem solver
strategic thinker
change agent
effective communicator
Job Details
REQ ID JR23-10080 Date posted 01/23/2023
The Business Analyst, Corporate IT, will play a key role in supporting the technology integration of companies that Sony Pictures Entertainment acquire. The Business Analyst is sharply focused on identifying, documenting, and recommending solutions to business requirements of new and existing integrations from a technology, process, and workflow perspective.  The Business Analyst will facilitate with stakeholders from various business units, supporting tracks such as application rationalization, computer assets and access, network requirements, IT training and change management, and related projects for integrating subsidiary companies.  The role is responsible for supporting the broader IT team to align technology strategy and project execution to deliver a range of integrations.
Core Responsibilities
Support the development of a transformational roadmap for the IT Integrations Management Team.
Demonstrate knowledge of the complexities of IT integrations and a passion for leading large-scale transformational projects.
Support the creation and development of the IT Integrations Playbook by aligning with the guiding principle of following the most efficient repeatable processes and eliminating workarounds.
Support project execution, including taking a lead role in multi-track project plans, communicating updates to stakeholders, and providing weekly reports.
Identify opportunities to enhance existing IT processes and collaborate with process owners to introduce efficiencies. 
Identify and articulate options to stakeholders and influence decisions based on facts and analysis.
Establish and sustain relationships with critical subsidiary execution teams, including senior leaders, track leads, IT support, and other corporate partners, and P&O.
Solicit, elaborate, and communicate requirements and/or issues to technical and non-technical stakeholders.
Support with all internal IT communications and activities with Information Security, P&O, Finance, IT fulfillment teams and IT infrastructure teams.
Support solutions as a global subject matter expert by corresponding with regional counterparts and developing a global governance and shared services operating model.
Job Requirements
Education: BA/BS
2 or more years of experience in IT or related technical professions
Strong functional specifications and user requirements skills
Evidence of business acumen in order to communicate effectively with business and IT in day-to-day operations and delivery of IT services
Computer Science degree or equivalent education required
Agile/Scrum Experience (if not, training will be provided).
The anticipated base salary for this position is $80,000 to $105,000. This role may also qualify for annual incentive and/or comprehensive benefits. The actual base salary offered will depend on a variety of factors, including without limitation, the qualifications of the individual applicant for the position, years of relevant experience, level of education attained, certifications or other professional licenses held, and if applicable, the location of the position.
*Sony Pictures Entertainment is an equal opportunity employer. We evaluate qualified applicants without regard to race, color, religion, sex, national origin, disability, veteran status, age, sexual orientation, gender identity, or other protected characteristics.
*As part of our commitment to health and safety, all U.S. non-union and O.P.E.I.U. Local 174 applicants and employees must submit proof of vaccination against COVID-19 or request and obtain approval of a reasonable accommodation based on disability or a sincerely held religious belief, practice or observance. To request an accommodation for purposes of participating in the hiring process, you may contact us at SPE_Accommodation_Assistance@spe.sony.com.
Join Us
Sony Pictures is the powerhouse behind some of the world's most beloved films and television. Peek behind the curtain and watch this video to see what it's like to work with us.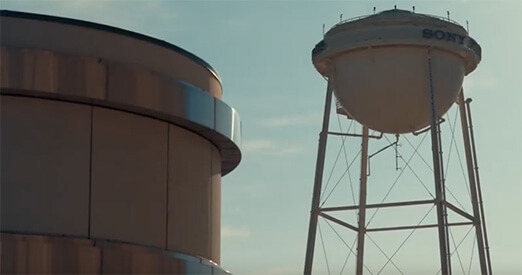 Join Us at Sony Pictures