Business Analyst, IT Production Services
Culver City | Req ID: JR23-11015
Tech/IT/InfoSec at Sony Pictures
Join us in a dynamic fast paced environment focused on delivering value by leveraging an agile framework. In support of our ever evolving film and television businesses, our IT teams leverage the latest technologies and focus on cloud adoption.
Success Profile
Be a part of a diverse, inclusive and collaborative culture that focuses on professional development, high performance and growth by leveraging structured programs that include OKRs (stretch for amazing) and modern development planning tools (e.g. competency model). Check out the top traits we're looking for and see if you have the right mix.
trusted partner
innovative problem solver
strategic thinker
change agent
effective communicator
learner and developer
Job Details
REQ ID JR23-11015 Date posted 09/15/2023
Sony Pictures Entertainment (SPE) is a subsidiary of Sony Corporation of America (a subsidiary of the Tokyo based Sony Corporation). SPE's global operations encompass motion picture production and distribution, television production and distribution, home entertainment acquisition and distribution, operation of studio facilities, development of new entertainment products, services and technologies, and distribution of entertainment in more than 140 countries. 
The Business Analyst IT Production Services (BA ITPS) role is responsible and accountable for subject matter expertise and detailed understanding of Physical Production within the global Motion Picture Production and TV Production lines of business. Working with SPE's Production labels and companies enabling IT to deliver business application and infrastructure services. The BA ITPS may be involved (as necessary) in every stage of the IT delivery process from project inception through to project delivery and support.
This role will serve as an important line of contact for business stakeholders and will be responsible for working closely with all levels of the organisation and all physical production product owners and stakeholders. The role will liaise with peer IT and corporate teams and/or regional teams to determine business requirements and common needs for system and process changes. The role will develop Global best practices and communicate the needs of the physical production teams to the Production Technology Team.
The BA ITPS role requires a combination of IT system development background and strong Physical Production SME to manage key relationships, day-to-day application services and delivery of IT projects. The BA ITPS will provide application services and perform project support activities, and should be well versed in business analysis and project management disciplines.
High Level Responsibilities include the following (but not limited to):
Collect, review, analyze and manage a backlog of system requirements from business stakeholders.

Document detailed functional, data and technical business requirements/user stories, process flows, cost benefits analysis & business cases.

Work with the Portfolio Architecture & Technical Solutioning team technical leads and Vendors to clarify requirements for development.

Primary liaison to the Production Technology team, creating test scenarios and assisting in performing UAT.

Serve as a liaison to peer IT teams in planning, co-ordination, development and deployment of multi-team enhancements or projects.

Ensures delivery of project and enhancement requirements meet the requirements defined by the business customer, raising issues/risks as required.

Accountable for ensuring training needs are met for new, or existing applications and IT Services.
As a specialist in processes and systems in Motion Pictures and Television Physical Production, this role is responsible for defining the functional aspects of software development projects/changes. The product should fulfil the business and technology requirements, and be delivered to specification, on-time and to a high level of quality.

The role will have a detailed understanding of physical production software solutions or platforms. In conjunction with the latter, they will understand the configuration and integration capabilities of such software, as well as the overall business process knowledge and the industry benefits of these software / platforms. 
Key Outputs Include:
Business cases as required to support demand from the business

Business requirements definition documents/ user stories.

Functional Design documents

Validation of technical deliverables relating to functional design documents

UAT & regression test plan, scenario's and test data

IT and business cutover plan

contingency and back-out plan

Status reporting e.g. Scorecard, Project Plan, Issue & Risk Log, Action Tracker, Deliverable Tracker

Business insights enabled through IT
Job Requirements:
2+ years of experience with business analysis

2+ years of experience in the entertainment industry

1+ year of management experience preferred

Bachelors degree preferred

Knowledge of Motion Pictures and/or Television Physical Production Process from Pre-Production through Post-Production.

Understanding of the Software Development Life Cycle

Knowledge of Agile & Waterfall project management methodologies

Preferred experience with BOX, Entertainment Partners Software (Scenechronize, Sync On Set, Asset Hub, Production Portal, Movie Magic Budgeting Scheduling), Final Draft, Writers Room Pro, Non-Linear Editing Software Packages (Avid, Adobe Creative Cloud), Digital Media Asset Management Software, Filemaker, Cloud Computing (AWS or MS Azure), Jira, Service Now, Smart Sheet, Airtable
The anticipated base salary for this position is $71,000 - $95,000. This role may also qualify for annual incentive and/or comprehensive benefits. The actual base salary offered will depend on a variety of factors, including without limitation, the qualifications of the individual applicant for the position, years of relevant experience, level of education attained, certifications or other professional licenses held, and if applicable, the location of the position.
*Sony Pictures Entertainment is an equal opportunity employer. We evaluate qualified applicants without regard to race, color, religion, sex, national origin, disability, veteran status, age, sexual orientation, gender identity, or other protected characteristics.

Join Us
Sony Pictures is the powerhouse behind some of the world's most beloved films and television. Peek behind the curtain and watch this video to see what it's like to work with us.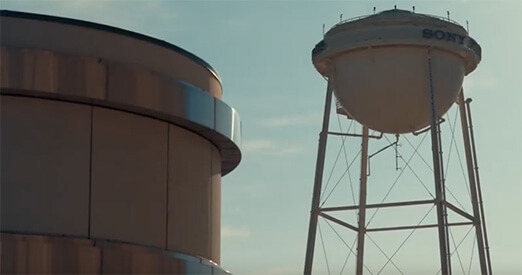 Join Us at Sony Pictures