Executive Director, Solution Architect
Culver City | Req ID: JR22-10572
Tech/IT/InfoSec at Sony Pictures
Join us in a dynamic fast paced environment focused on delivering value by leveraging an agile framework. In support of our ever evolving film and television businesses, our IT teams leverage the latest technologies and focus on cloud adoption.
Success Profile
Be a part of a diverse, inclusive and collaborative culture that focuses on professional development, high performance and growth by leveraging structured programs that include OKRs (stretch for amazing) and modern development planning tools (e.g. competency model). Check out the top traits we're looking for and see if you have the right mix.
trusted partner
problem solver
strategic thinker
change agent
effective communicator
Job Details
REQ ID JR22-10572 Date posted 04/18/2022
The Solution Architect is accountable for solving all the technology aspects of a software development project so that the end product meets the business/technology requirements and is delivered on-time and on-budget. 
Responsibilities include:
Providing subject matter expertise and leadership within SPE IT for an assigned set of technologies, platforms, and methodologies
Leading software/tool selection, development and implementation to ensure innovative, reliable, flexible, and cost-effective global technology solutions that meet or exceed the SPE service level standards (SLAs)
Organizing and leading internal and external resources to solve the technical challenges of a software or software portfolio, including the overall architecture
Providing senior level oversight and management of incident and problem resolution
Ensuring solutions meet the IT audit, business continuity, and disaster recovery standards and procedures
Deliverables:
High and low-level technical design documents and specifications
Problem Management & Root cause analyses
White and/or position papers on technology evaluations
Work Experience:
10+ years of IT work experience with 5+ years in the IT architecture disciplines
Proven track record for delivering quality solutions on-time, on-budget, and meeting customer satisfaction measures
Leading and mentoring technical leads, engineers, managers, and business teams 
Liaising with Enterprise Architecture groups and other solution architects to define architectures for new strategic initiatives
Designing and/or developing global, enterprise-wide technologies and platforms in the following IT disciplines: Platform Services, Private and public cloud operations/services, Data Stores and OLAP (data warehouses, data marts, data bases),  Web Technologies, IT Security,  Agile application development methodologies
Experienced in developing prototypes and in launching pilot tests
Hands on experience with container-based and micro-services architectures
Preferred Qualifications:
Experience in Microsoft Dynamics development
Prior Media & Entertainment domain work experience
Knowledgeable in providing strategic architecture direction for Intellectual Property, Product, and Deal Management
Experience with NoSQL database technologies, ETL and Master Data Management
Experience in architecture and development of applications in AWS
Experience of working in an Agile development environment
Education:
Bachelor's degree in a technical discipline such as Computer Science or Engineering preferred

*Sony Pictures Entertainment is an equal opportunity employer. We evaluate qualified applicants without regard to race, color, religion, sex, national origin, disability, veteran status, age, sexual orientation, gender identity, or other protected characteristics.


*As part of our commitment to health and safety, all U.S. non-union and O.P.E.I.U. Local 174 applicants and employees must submit proof of vaccination against COVID-19 or request and obtain approval of a reasonable accommodation based on disability or a sincerely held religious belief, practice or observance. To request an accommodation for purposes of participating in the hiring process, you may contact us at SPE_Accommodation_Assistance@spe.sony.com.
Join Us
Sony Pictures is the powerhouse behind some of the world's most beloved films and television. Peek behind the curtain and watch this video to see what it's like to work with us.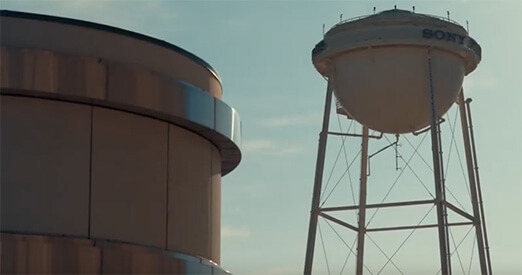 Join Us at Sony Pictures