Senior Software Engineer
Culver City | Req ID: JR20-10284
Technology at Sony Pictures
Join us in a dynamic fast paced environment focused on delivering value by leveraging an agile framework. In support of our ever evolving film and television businesses, our IT teams leverage the latest technologies and focus on cloud adoption.
Success Profile
Be a part of a diverse, inclusive and collaborative culture that focuses on professional development, high performance and growth by leveraging structured programs that include OKRs (stretch for amazing) and modern development planning tools (e.g. competency model). Check out the top traits we're looking for and see if you have the right mix.
trusted partner
problem solver
strategic thinker
change agent
effective communicator
Job Details
REQ ID JR20-10284 Date posted 03/01/2021
As a Senior Software Engineer you will be responsible for designing, implementing, debugging, and maintaininglarge C++ systems for real-time 3D applications. You will help drive and innovate development in areassuch as2D image algorithms,memory management, data loading and parsing, and multi-threaded optimizations.You will help debug and fix released software used by customers.You will work closely withthe senior managementdesignersas well as other team members to deliver high quality software solutions.
Responsibilities:
Design, implement, and maintain efficient and reliable C++ code
Test, d

e

bug

, profile, and optimize C++ code
Work closely with other engineers to develop new systems
Document designs and implemented systems
Mentor

ship and guidance for junior engineers
Requirements:
B

S

degree

in Computer Science

, Software Engineering,

or equivalent experience

5

+ years of

professional

experience

writing

production C++ code with emphasis on object

-

oriented programming

Excellent understanding of algorithms and data structures

One or more shipped application or game where you made a significant contribution to large

C++ systems

Excellent debugging

and optimization skills

Great understanding of multi-threaded

software architecture

Good knowledge of

modern

hardware architecture

Good knowledge of linear algebra and vector math

Familiar with modern C++ - 14

/

17

/

20

Great verbal and written communication

Self-motivated and proactive with excellent problem-solving skills

Excellent time management skills and ability to work independently and prioritize work
Experiencewith multi-CPU hardware and NUMA aware code

Experiencewith Linux software development

Experience with VR development and optimization techniques

Familiar withCMakeand cross-platform development
*Sony Pictures Entertainment is an equal opportunity employer. We evaluate qualified applicants without regard to race, color, religion, sex, national origin, disability, veteran status, age, sexual orientation, gender identity, or other protected characteristics.
*As part of our commitment to health and safety, SPE requires all U.S. non-union applicants and employees to submit proof of vaccination against COVID-19 or to request and obtain approval of a reasonable accommodation based on disability or a sincerely held religious belief, practice or observance. To request an accommodation for purposes of participating in the hiring process, you may contact us at SPE_Accomodation_Assistance@spe.sony.com.
Behind the Scenes
Kaushal Sheth

Director, Sr App Lead

"I'm proud to work in a place that is always teeming with life. As part of the IT organization, we are constantly innovating and finding new ways to apply technology to solve business problems, in order to support the talent and teams who make award winning shows and movies. The culture at Sony Pictures is very diverse and we have many opportunities to get involved. I serve on the board of employee groups and enjoy the experience and exposure that allows me to interact and network with all facets of the entertainment industry. "
Gina Erikkson

Vice President of Corporate Finance

"I've had the pleasure of working at Sony Pictures for almost 10 years and it has been a dream come true! The Lot is filled with energy, creativity, and history around every corner. My colleagues are friendly, supportive, and likeminded. Our work is challenging and filled with new opportunities every day. There are very few environments with this much to offer and I am proud to be part of such an innovative and iconic brand such as Sony Pictures."
Join Us
Sony Pictures is the powerhouse behind some of the world's most beloved films and television. Peek behind the curtain and watch this video to see what it's like to work with us.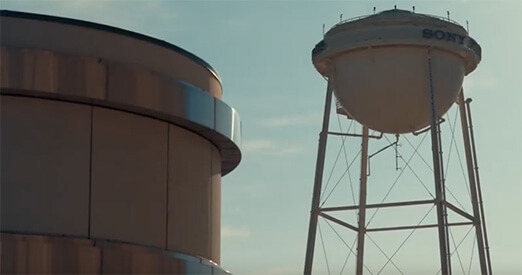 Join Us at Sony Pictures