Sr. Systems Engineer, Windows
Culver City | Req ID: JR23-11228
Tech/IT/InfoSec at Sony Pictures
Join us in a dynamic fast paced environment focused on delivering value by leveraging an agile framework. In support of our ever evolving film and television businesses, our IT teams leverage the latest technologies and focus on cloud adoption.
Success Profile
Be a part of a diverse, inclusive and collaborative culture that focuses on professional development, high performance and growth by leveraging structured programs that include OKRs (stretch for amazing) and modern development planning tools (e.g. competency model). Check out the top traits we're looking for and see if you have the right mix.
trusted partner
innovative problem solver
strategic thinker
change agent
effective communicator
learner and developer
Job Details
REQ ID JR23-11228 Date posted 11/17/2023
The Senior Systems Engineer will be a high impact individual contributor under the Enterprise Technology Services (ETS) IT department.  As a Senior Systems Engineer, you are a core member of a team accountable for the uptime and management of all global SPE Information Technology Infrastructure.
The Senior Systems Engineer will provide planning, recommendations and be responsible for maintenance of all hardware and software for SPE IT Infrastructure and successful execution of these strategies both internally and externally. In general, responsibilities will include any requirements regarding the infrastructure environment, from day-to-day systems administration to planning and management of the SPE Infrastructure.
Responsibilities:
IT Operations Support
Day to day operations on life-cycle management of on-premises and cloud infrastructure, monitoring, and observability.

Maintain / establish compliant infrastructure as code (IaC) automation best practices leveraging Terraform and Ansible continuous integration and continuous delivery (CI/CD) pipeline.

Maintain core infrastructure platform availability and security.

Be a key active participant in IT change advisory board to advise on production change impact, acceptance, and event management.

Develop / maintain system and software configuration standards.

Ensure and validate infrastructure backup and restoration.

Identify, resolve, and escalate business issues as appropriate.

Manage internal and external customer relationship.

Manage after hours and on-call support.
Systems Engineering Support
Life-cycle management of IT infrastructure in accordance with company governance, risk, and compliance (GRC) practices and processes.

Maintain and manage infrastructure key performance indicators (KPIs) for IT business value metrics.

Maintain and manage secure and compliant infrastructure in accordance with company policies.

Maintain and manage SPE compute hardening on all support platforms.

Manage outages, communications, identify root cause and resolve infrastructure within allowed service levels.

Life-cycle management of documented operational procedures and policies.

Collaborate with architecture team to refactor technology stack to increase productivity and efficiency.
Develop and maintain project plans for small to mid-sized systems projects.
Provide oral and written status reports to IT management and customers.
Requirements:
7+ years of experience as Windows systems administrator.

5+ years of experience with virtualization technology (VMWare).

5+ years of experience with programming (Python / PowerShell).

3+ years of experience with Infrastructure as Code (Ansible / Terraform).

2+ years of experience with hyperscalers (AWS, Azure, GCP).

3+ years of experience with the Citrix Platform.

3+ years of experience and experience Networking, Storage Area Network (SAN), Microsoft Windows, Directory Services (Microsoft Active Directory / LDAP), Security and Identity (AAA), and Databases is a plus

Bachelor's degree preferred

High impact player.

Strong interpersonal skills are required.  Ability to work effectively with team members, clients, and other areas of the IT environment.

Strong written and oral communications.

Excellent problem-solving abilities, strong decision-making skills and make sound judgment decisions.

Handle multiple tasks and be flexible in a fast-paced environment.

Deliver on time.
The anticipated base salary for this position is $115,500-$154,500. This role may also qualify for annual incentive and/or comprehensive benefits. The actual base salary offered will depend on a variety of factors, including without limitation, the qualifications of the individual applicant for the position, years of relevant experience, level of education attained, certifications or other professional licenses held, and if applicable, the location of the position.
*Sony Pictures Entertainment is an equal opportunity employer. We evaluate qualified applicants without regard to race, color, religion, sex, national origin, disability, veteran status, age, sexual orientation, gender identity, or other protected characteristics.
Join Us
Sony Pictures is the powerhouse behind some of the world's most beloved films and television. Peek behind the curtain and watch this video to see what it's like to work with us.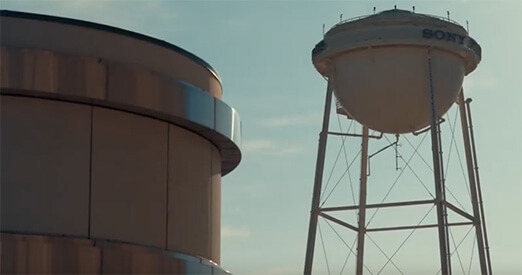 Join Us at Sony Pictures