Virtual Production Supervisor
Culver City | Req ID: JR21-10591
Tech/IT/InfoSec at Sony Pictures
Join us in a dynamic fast paced environment focused on delivering value by leveraging an agile framework. In support of our ever evolving film and television businesses, our IT teams leverage the latest technologies and focus on cloud adoption.
Success Profile
Be a part of a diverse, inclusive and collaborative culture that focuses on professional development, high performance and growth by leveraging structured programs that include OKRs (stretch for amazing) and modern development planning tools (e.g. competency model). Check out the top traits we're looking for and see if you have the right mix.
trusted partner
problem solver
strategic thinker
change agent
effective communicator
Job Details
REQ ID JR21-10591 Date posted 08/12/2022
Sony Innovation Studios (SIS) is a division of Sony Pictures Entertainment and has been leading Sony's virtual production technology since it was launched in 2018. The state-of-the-art facility is housed in a sound stage at the center of the Sony Pictures Studios lot in Culver City, USA. The Sony Innovation Studios virtual production technology is based around Atom View, a revolutionary point-cloud rendering, editing, and coloring software solution. Atom View enables content creators to visualize, edit, color correct and combine multiple volumetric data sets captured from different angles to produce final output for use in virtual film productions, video games, and interactive experiences with true photoreal cinematic quality. This advanced software engine is enabling the highest quality assets, with real-world photography capture, to be manipulated on LED walls in real-time for virtual production, giving filmmakers new tools and the flexibility to tell stories in new and revolutionary ways. The Virtual Production Supervisor is the lead creative liaison for SIS to collaborate with our production partners and is responsible for the creative oversight and management of all production activities on behalf of SIS. 
Responsibilities: 
Manage and coordinate the SIS virtual production requirements including our proprietary Atom View capture, pre-visualization, and virtual production technologies, working closely with the SIS team as well as with external VFX Supervisors. 
Develop an in-depth working knowledge of the SIS virtual production technology and provide input into future development feature priorities, as well as an in-depth knowledge of the SIS capture technology and processing pipeline. 
Collaborate with the Virtual Production Producer and the SIS team to create estimated costs for location capture and on-stage virtual production work.  
Collaborate with the Virtual Production Cinematographer to provide feedback and guidance on the coordination and execution of virtual stage productions, as well as coordinate stage demonstrations and pre-production tests to validate the capabilities of the SIS capture and virtual production technology. 
Work with the wider SIS team to assist in the preparation and successful delivery of Virtual Production shoots on the SIS stage, as well as at remote stage locations. 

Requirements:
Bachelor's degree in Film, VFX or another relevant qualification. 
10+ years of experience with VFX, and Physical Production. 
Proven track record of successfully delivering high-quality VFX for Film and/or TV projects. 
Experience coordinating Film and/or TV virtual productions and with on-set client interaction. 
Experience with on-set digital acquisition, motion capture and on-set virtual production technology. 
Experience with visual effects asset and shot production pipelines. 
Direct experience of game engine virtual production technology. 
A strong background and understanding of the procedures and practices used in VFX and film production. 
Strong communication skills and the ability to work effectively in a team environment 
Detail-oriented and highly organized. 
Knowledge of the latest advances in film technology and production techniques 
*Sony Pictures Entertainment is an equal opportunity employer. We evaluate qualified applicants without regard to race, color, religion, sex, national origin, disability, veteran status, age, sexual orientation, gender identity, or other protected characteristics.
*As part of our commitment to health and safety, all U.S. non-union and O.P.E.I.U. Local 174 applicants and employees must submit proof of vaccination against COVID-19 or request and obtain approval of a reasonable accommodation based on disability or a sincerely held religious belief, practice or observance. To request an accommodation for purposes of participating in the hiring process, you may contact us at SPE_Accommodation_Assistance@spe.sony.com.
Join Us
Sony Pictures is the powerhouse behind some of the world's most beloved films and television. Peek behind the curtain and watch this video to see what it's like to work with us.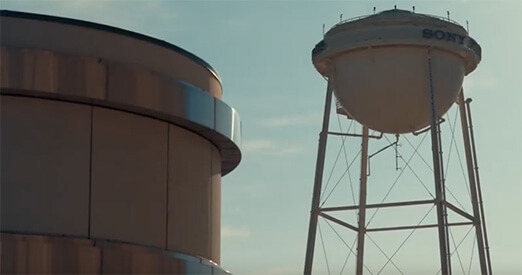 Join Us at Sony Pictures