Senior Manager, Technology (APAC)
Singapore, Singapore | Req ID: JR21-10910
Tech/IT/InfoSec at Sony Pictures
Join us in a dynamic fast paced environment focused on delivering value by leveraging an agile framework. In support of our ever evolving film and television businesses, our IT teams leverage the latest technologies and focus on cloud adoption.
Success Profile
Be a part of a diverse, inclusive and collaborative culture that focuses on professional development, high performance and growth by leveraging structured programs that include OKRs (stretch for amazing) and modern development planning tools (e.g. competency model). Check out the top traits we're looking for and see if you have the right mix.
trusted partner
problem solver
strategic thinker
change agent
effective communicator
Job Details
REQ ID JR21-10910 Date posted 08/26/2021
The SPE Digital Policy function is part of the Sony Pictures Corporate Technology Development team (TechDev). The TechDev team supports all distribution business of SPE including Theatrical distribution, Home Entertainment, Television Distribution and Television Networks. The Digital Policy function is responsible for developing and applying policy on content protection, digital rights management and usage models across all of SPE's content distribution methods and partners worldwide and conducting technical reviews to enforce that policy. The Digital Policy function also involves participation in relevant content protection standards, regulatory bodies and industry associations.
The Role:
Based in Singapore, the Senior Manager, Technology (APAC) will support the business in the application of SPE Digital Policy across all Home Entertainment and Television distribution in the APAC Region. This role will contribute to the continuous development and enforcement of a robust distribution policy and research related technologies. In this role you will keep business and legal teams abreast of the latest trends in technologies related to content protection and digital distribution.
Responsibilities:
Function as the primary support for business and legal teams in the application of SPE Digital Policy (and content protection requirements) across all home entertainment and television distribution in the APAC region.

Perform technical reviews of licensee's distribution platforms to ensure conformance to SPE Digital Policy

Maintain a searchable repository of distribution deal documents and policy exceptions.

Build and maintain a good working relationship with technical counterparts at key clients in the region.

Research and present findings on specific technologies or circumvention methods impacting digital distribution

Participate in technical standards organizations as needed

Organize demos and presentations of new technologies of interest
Required Skills and Abilities:
Knowledge of and technical ability to evaluate content security, digital rights management (DRM) systems and digital distribution technologies

Ability to read, understand, and edit technical sections of legal documents.

Attention to detail

Good communication and negotiation skills

Reliable, trustworthy, maintain confidentiality and observe the company's anti-trust and other key policies.

Proficiency in written and spoken Mandarin is a plus.
Required Experience and Qualifications:
Undergraduate degree in computer science/engineering or related technical field

Typically 10 years of experience in a technology-oriented role

At least 3 years of experience with digital distribution technologies, DRM, content protection and security technologies

Prior experience implementing Conditional Access Systems preferred

Prior experience with technical standards organizations such as China DRM is a plus

Prior experience with and/or knowledge of the chipset industry is a plus
Join Us
Sony Pictures is the powerhouse behind some of the world's most beloved films and television. Peek behind the curtain and watch this video to see what it's like to work with us.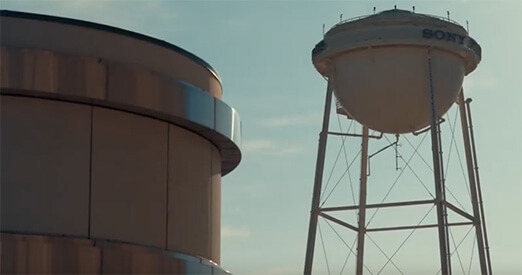 Join Us at Sony Pictures