IT - Technology Analyst (契約社員)
Tokyo, Japan | Req ID: JR23-10227
Tech/IT/InfoSec at Sony Pictures
Join us in a dynamic fast paced environment focused on delivering value by leveraging an agile framework. In support of our ever evolving film and television businesses, our IT teams leverage the latest technologies and focus on cloud adoption.
Success Profile
Be a part of a diverse, inclusive and collaborative culture that focuses on professional development, high performance and growth by leveraging structured programs that include OKRs (stretch for amazing) and modern development planning tools (e.g. competency model). Check out the top traits we're looking for and see if you have the right mix.
trusted partner
problem solver
strategic thinker
change agent
effective communicator
Job Details
REQ ID JR23-10227 Date posted 02/14/2023
国内外のITチームと連携しながら、ITサポート等の幅広い業務をお任せするTechnology Analystを募集します。
【業務内容】
■ITサポート
・従業員からの問い合わせに対する迅速なトラブルシューティングや依頼への対応
(ハードウェア・システム・アプリケーション・OA機器・電話関係等)
・ITに関するオリエンテーション等の実施、操作マニュアルの作成
・Service Nowのチケット管理・対応履歴の記録、IT Global Service Deskのプロセス改善等
■サーバーの運用
・サーバー/社内ネットワークの設置・保守・管理・トラブルシューティング
・メンテナンスの実施(定期メンテナンス・設定変更・バックアップ・パッチ管理・トラブルシューティング・災害時の復旧等)
・問題発生時のGlobalチームへの連絡・連携
■ITアドミン業務
・PC、サーバー、固定/携帯電話の登録・管理・廃棄等
・その他(書類作成・会議室等の機器の保守・請求書処理等)
■ITプロジェクトへの参画
・APACのITチームの一員として、他部署や国内外のITチーム等と連携するITプロジェクトへの参画
(ITインフラやアプリケーションのテスト・導入・運用・サポート等)
【求める経験等】
・サーバ・ネットワーク・ストレージ運用・保守・構築の何れかの実務経験がある方(3年以上)
・ヘルプデスク、ユーザサポート、ITインストラクターの何れかの実務経験がある方(3年以上)
・ITサポートを通じて、困っている人のサポートをするのが好きな方
・映画・チャンネル業界ビジネスに興味があり、ユーザーと積極的にコミュニケーションをとる意欲のある方
・以下のうち2つ以上の基礎知識をお持ちの方
PCコンポーネント
ネットワーク
OS(Windows/Mac)
Windows Server / VMWare vSphere
Active Directoryサービス
Microsoft Office 365
【語学力】
ビジネスレベルの英語力(電話会議、メール、資料作成)
【雇用形態】
契約社員(Fixed Term Employee)
undefined
Join Us
Sony Pictures is the powerhouse behind some of the world's most beloved films and television. Peek behind the curtain and watch this video to see what it's like to work with us.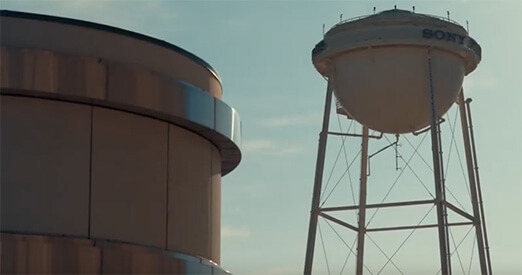 Join Us at Sony Pictures